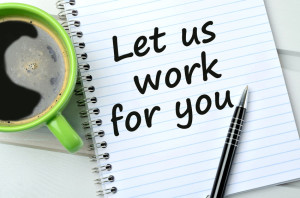 The best way to create and maintain a good image for your company is through cleanliness. A clean facility sends a message to your customers and vendors that your company cares. That's why consistent and quality cleaning is so important for your company.
There are so many cleaning services available, however, not all of them offer the breadth and depth of service that we do. When you hire a cleaning service that does not keep up with your scheduled times of cleaning, or does not execute as agreed upon, your company will reflect negatively to your clients and employees. Trust that was lost can be difficult to regain. You do not have to settle for subpar service when we are an option.
Trusting in just any of the area service providers is not enough. Just because a company is open for business does not mean they will provide your company with the right services, nor does it mean they will treat you with a consistent cleaning team on a proper schedule. You will need to make sure to find the proper cleaning service provider before you enter into an agreement. Make sure you have the right team of experts at your disposal to meet all your needs.
We understand that today, image is everything. That's why we make every job our own. If you do not look good, then we do not look good.
If you are a facility coordinator or manager, we can simplify your daily routine by sourcing and overseeing qualified service providers to meet your needs. Give us a call today: (801) 994-6924