COVID-19 Cleaning & Disinfection
System4 of Utah is a facility service management organization. Individuals responsible for facility services select us to handle all their office cleaning needs ranging from inside services (commercial cleaning services, hard floor care, window cleaning,etc.) to outside services (commercial landscaping, parking lot services, lighting maintenance,etc.) and virtually any other facility service  need.
System4 of Utah operates as a sales and logistics partner. For service customers we source qualified and vetted service providers, clearly define the customer requirements and make sure those expectations are met or exceeded. For service providers we augment their sales function by finding and clearly defining customer requirements. System4 of Utah is the value add that streamlines the customers involvement in facility management and helps the local service provider by reducing their sales cost.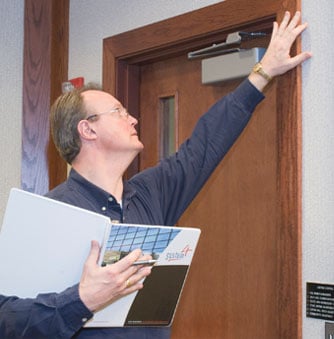 Your personal facility service manager
Hassle-free access for any facility service
Pre-screened, qualified local service providers
If you are not satisfied, no hassle to you . . . we change the service provider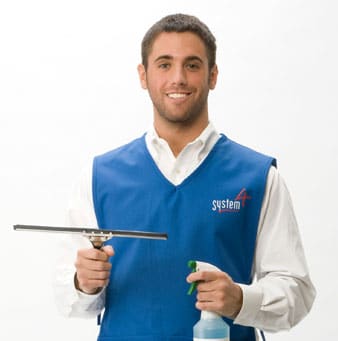 Recurring services such as commercial cleaning, hard floor care, window washing, landscaping, etc. for any type of business facility
A large variety of other facility services can also be selected.
System4 of Utah is a locally owned and operated business. The businesses we serve in the community are our friends, family, and neighbors!
System4 of Utah offers customers the combination of the capabilities and resources of a national company, and the attentiveness and flexibility of local ownership. Whether customers need basic services, multiple services or specialized services, equipment and/or chemicals, System4 has the experience, capabilities and resources to exceed your expectations.
Let us introduce you to a level of professionalism uncommon in many basic service businesses. We will meet with you to find out what services you desire and more importantly how a service or services program can be structured to reduce your cost and exceed your expectations.
Whether you are a single location looking for a customized program or a small chain of locations that wants consistent services for all locations or a national brand that want uniformity of service and centralized administration, we can handle your needs.  If you are a facility coordinator or manager we make your life easier by sourcing, overseeing qualified service providers to meet your needs.  And, if your needs change or the service provider is not meeting your requirements, it is our time to shine and we will find you another qualified service provider.
Cleaning Services
Vacuum carpets
Trash disposal
Dusting
Restroom disinfection & sanitization
Disinfect kitchens
Sweeping & mopping
Porter services
All other janitorial services
Hard Floor Care
Burnishing vinyl floors
Strip & refinish
Scrub & recoat
Spray buff
Machine scrub hard floors
Wood floor care
Carpet Care
Hot water extraction
Bonnet cleaning
Dry chemical cleaning
Carpet encapsulation
Interior Facility Services
Plumbing
Electrical
HVAC (Repair & Maintenance)
Handyman Services
Painting
Pest Control
Appliance Repair
Lighting & Bulb Replacement
Recycling & Shredding
Exterior Facility Services
Landscaping
Parking lot sweeping/Striping
Pressure washing
Window Cleaning
Window Film Application
Snow Removal (Where Applicable)
Painting
Roofing Repair
*Some Services Not Available In All Areas
Employment
System4 is a progressive and innovative leader in the facility service management and the commercial cleaning industry. We have developed an innovative business model supported by a comprehensive software platform to differentiate us from the competition.
Facility service management and commercial cleaning continue to be some of the most stable and fundamental industries in our economy. Small businesses, big businesses, professional offices, manufacturers, healthcare facilities, restaurants, car dealerships, retail stores, and many others need facility services and consistent, high quality cleaning services on a monthly basis.
From single location businesses to multiple location accounts System4 provides the knowledge and capabilities to coordinate their facility services and commercial cleaning needs.
If you are interested in learning more about our employment opportunities then please, fill in the information and attach your resume. Thank-you for considering us for you next career opportunity.