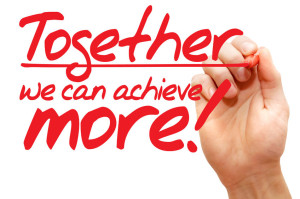 Time is money, as they say. With so many ways to potentially reduce unnecessary costs, facilities and their managers can benefit from the services of an integrated facilities management partner – both operationally and financially. I put the emphasis on partner here —because it's more than a transaction. We work with you to achieve your goals. Here's how:
Customer Service
Customer service can make or break a facilities management partnership. It pays to have a field support team that understands an industry intimately, and can monitor any issues, while identifying key areas that may need additional maintenance. Indeed an ounce of prevention is worth a pound of cure.
Decreased downtime
Faulty cleaning is often a primary culprit. Whether it's a a faulty HVAC unit or an electrical issue, an integrated solutions firm should possess the necessary facilities management skills to address complex challenges.
Workplaces require a diverse range of cleaning jobs, so a potential partner must have the correct technology to complete a wide variety of projects. We are up to the challenge! ServiceSync improves service delivery with online work orders that are tracked through completion and updated in real-time.
Versatile
Whether you are a single location looking for a customized program, a small chain of locations that wants consistent service for all locations or a national brand that requires uniformity of service and centralized administration, we can handle your needs. We are also nimble and responsive. As your company expands, System4 of Utah is here to grow with you as an extension of your operation. Additionally, System4 of Utah is owned and operated locally so we are available when you need us for all of your facility services.
While facilities managers may know the areas where they need to cut costs, working in collaboration with a facilities management partner can open new doors to innovative solutions. Enter System4 of Utah: http://system4utah.com/