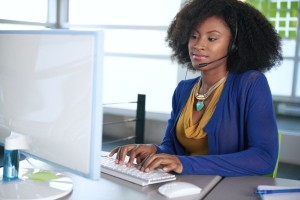 How would you rate your current cleaning program? If it's not 5-star, then you may have some decisions to make. Or maybe you don't have one in place at all. Here are 5 reasons why you might consider making the investment:
Boost customer retention
Perception is reality, as they say. If your business facility looks unkempt, the lack of commercial cleaning services could result in losing current or prospective deals.
Foster employees' longevity
At best, a dirty space makes for a poor outlook and at worst it affects productivity. Who wants to work in unsightly conditions anyway? Relying on professional commercial cleaning services can go a long way in keeping current employees happy.
Reduce absenteeism
Clean restrooms and kitchen areas can help curb the spread of germs that cause illnesses. Did you know that some desks are dirtier than toilets? Gross. We will make sure your space is germ-free so employees stay happy and healthy.
Reduce accident costs
Slips and falls are no joke. Do you have trash piling up that could pose a hazard? What about wet or grimy floors from road salt? You can rest easy knowing we take care of keeping entrances and paths clear of clutter so employees and clients can navigate your facilities with ease.
Maintain your investment
A consistent commercial cleaning services program will extend the life of flooring, furniture, appliances and office equipment, which can be costly. Our cleaning professionals are trained on the best products and techniques for each situation.
If you are a facility coordinator or manager, we can simplify your daily routine by sourcing and overseeing qualified service providers to meet your needs.