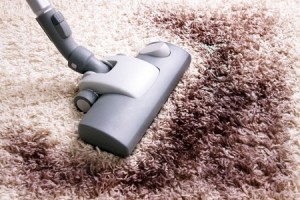 We can probably all agree that there is nothing appealing about dirty carpet. Not only does it look bad, but one can only imagine the germs and bacteria hiding out between those carpet fibers. When it comes to cleaning carpets though, there are a lot of misconceptions out there. Here are a few major untruths about your carpets.
Some people will tell you to wait as long as possible before having carpets cleaned. This is some of the worst advice you can get when it comes to your carpet. Think about what happens every time someone walks on your carpet and what their feet are doing to the dirt already there? The bad stuff is being pushed deeper in your carpet making it much harder to clean out.
What kind of method do you prefer for having your carpets cleaned? You generally choose between dry cleaning or hot water extraction to have the carpets cleaned. There are several ways cleaners can dry clean your carpets. Talk to your cleaning crew and decide which method is going to work the best for your needs.
As with anything in life, you get what you pay for when it comes to your carpet cleaning. Hiring a cleaning service based solely on price is risky. You need to take into account many different factors such as the equipment used, how employees are trained to use it properly and what kind of method companies use. Don't just hire the first guy you find who gives you the lowest bid. Find the right cleaning company.
Another issue related to price is what the quote includes. You might choose the company with the lowest bid but what about the fine print? There could be extra charges you might not be aware of, which can drive up the price of the service.
The carpet in your office is nice and you want to keep it looking that way for many years to come. These tips will help you find the right company to help you keep your carpet looking fresh over time.